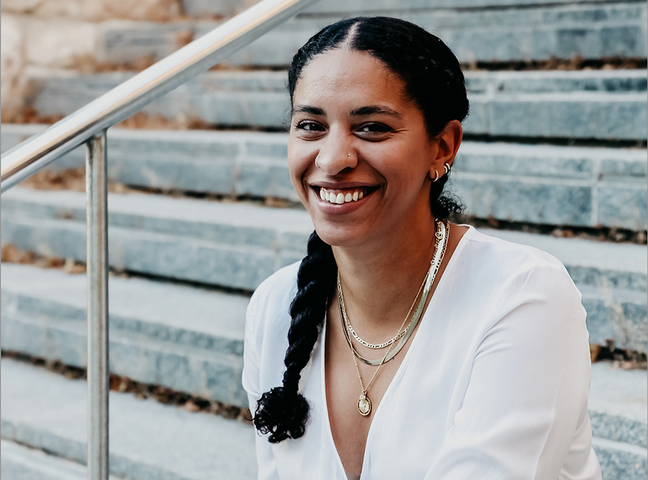 HOW OFTEN DO TEENAGERS MASTURBATE? By Natalya Mason
Meet Natalya Mason, a sexual health educator who is here to help you with all your sex questions. Check out this article for more information.
So here's the thing. It doesn't actually matter how often teenagers masturbate. What matters is how often YOU want to masturbate. Some people masturbate daily, some weekly, some more, some less. And that's fine! Masturbation is a totally normal and healthy thing to do. It feels good, it can relieve stress and, bonus, it doesn't have the same considerations as sex with another person. No STIs, no pregnancy, no feelings to manage. You might have heard rumors that masturbation will stunt your growth or make you go blind. Those rumors aren't true and they're mostly due to stigma. In the past there's been lots of shame associated with exploring your body and your sexuality, especially if you were socialized as a girl growing up. For boys, masturbation is more often portrayed as a normal and expected part of life. No matter what your gender is, masturbation is actually a really good way to figure out what you like, what feels good, and how your body responds to different sensations. That's all really important information, especially if you're going to communicate those things to a partner in the future. Go ahead and experiment—You might want to start by exploring with your hands, or you might enjoy toys, or a pillow, or a showerhead. Just remember that you need to be gentle with your body. Don't insert anything that's not body-safe (meant to be inserted into your body) and choose lubricants that are made for sex. Emergency room doctors are way too familiar with the accidents caused by makeshift sex toys.

Young people often ask me how much masturbation is too much. And here's my answer. We all have things we need to accomplish in a day. We need to brush our teeth and shower. We need to eat and go to school and do our homework. Spend time with family or friends. As long as all of those things are getting done, then there's no amount of masturbation that's too much. As long as you aren't hurting yourself or causing any damage you should be good to go. Don't forget that masturbation should be a private activity, meaning it's happening behind a closed (ideally locked) door. Make sure that you're cleaning up after yourself, no one wants to stumble across the evidence of your pleasure session. Tissues in the garbage, soiled laundry in the laundry basket. Pro tip: if you've got a penis, using a condom to masturbate can help you get used to the sensation and makes for a really easy clean-up. And if you're worried that you don't want to masturbate enough, don't be! It's also completely normal for someone to have little or no interest in self-pleasure. If you don't want to masturbate, you don't have to. You might also experience fluctuations in that desire, which could be the result of a medication, or stress, or fatigue, or one of a dozen other reasons. If you're worried about the amount of sexual desire you're experiencing, don't be afraid to book an appointment with your doctor, or at a local sexual health clinic. Healthcare professionals can discuss your concerns and offer up different solutions. Masturbation is just one way to explore your own pleasure, without pressure or expectations. It's just for you, so move at your own pace!
BY NATALYA MASON
Want to learn more about Natalya Mason?
Natalya Mason, RSW is a registered social worker and sexual health educator. She has a Master's Degree in Women's, Gender, and Sexuality Studies. She has taught sex ed in classrooms for 8 years, and answered more than 4000 questions about sex!