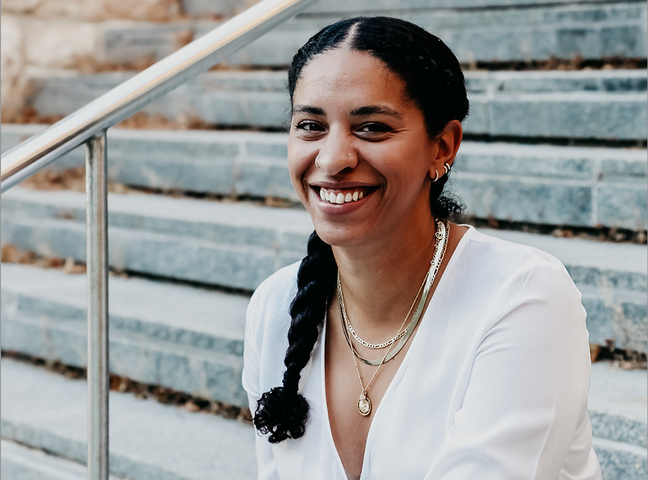 HOW DO I TALK TO MY PARENTS ABOUT SEX? By Natalya Mason
Talking to your parents about sex
Meet Natalya Mason, a sexual health educator who is here to help you with all your sex questions. Check out this article for more information.
For some people, talking to their parents about sex seems less appealing than a root canal. Sex can bring up all sorts of uncomfortable feelings—awkwardness, shame, embarrassment. The thing is, most people have felt that way at one time or another. For many of us, it's beneficial to have open relationships with our family and friends because it helps us to feel connected and supported. Believe it or not, at one point in time, your parents were your age, and they can probably empathize with what you're going through. If you wish that you could talk to your parents about sex and you're struggling, you're not alone! It takes maturity to talk about sex—talking to your parents is one way that you can show them you're responsible and ready. You can also check your sexual readiness before having the talk.

Conversations about sex can be tough. Sometimes our family's cultural or religious values might conflict with our curiosity and interest in sex. But these conversations can also help us to navigate tricky situations and to feel more prepared for sexual experiences. There might be some uncomfortable feelings that come with sexual experiences, but there should also be some really wonderful and empowering feelings. Part of having positive sexual experiences is being informed and knowledgeable so that you can make the best decisions for yourself and your partners. Your parents probably learned some valuable lessons about sexuality as they were growing up and you might actually be able to benefit from some of that knowledge. They may be able to guide about the use of condoms* for protected sex. After-all, protection is pleasure. We live in a society where we are constantly surrounded by sexual images and messages, but we're not always equipped with the critical thinking skills that we need to unpack some of those messages. Wisdom from more experienced people in your life can help you make sense of what you're thinking and feeling. If you're curious about having these conversations with your parents, but you aren't sure where to start, here are a few ideas for conversation starters: 
When you were my age, what do you wish you had been taught about sex?
How has dating changed since you were younger?
What's the hardest part of maintaining healthy relationships?
When you needed support, who did you turn to?
Do you think it's easier to be a young adult now, or when you were younger?
At the end of the day, you're the only person who gets to make decisions about your body and your sexual life. Advocating for yourself and prioritizing your needs is an important part of growing up. If the conversation with your parents doesn't go exactly the way that you planned, don't panic. Is there someone else that you could talk to? A relative? A friend's parent? It might also just take your parents some time to come around to the idea of you having a sexual relationship. Even if they're reluctant at first, it does become easier with time. And seriously, if you can manage these conversations with your parents, then conversations with sexual partners will be an absolute breeze!


*Ensure this product is right for you. Always read and follow the label before use. Want to learn more about Natalya Mason?
Natalya Mason, RSW is a registered social worker and sexual health educator. She has a Master's Degree in Women's, Gender, and Sexuality Studies. She has taught sex ed in classrooms for 8 years, and answered more than 4000 questions about sex!