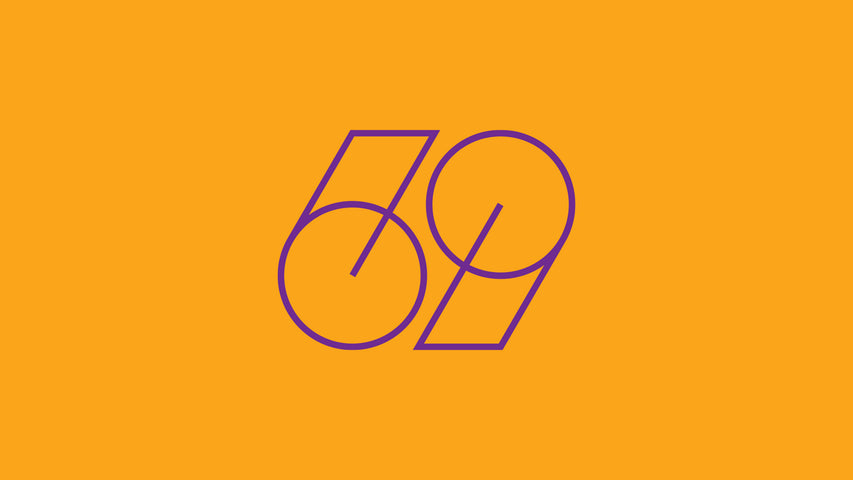 HOW TO GET MUTUAL PLEASURE FROM 69 SEX POSITION
69, the sexiest number on the planet – and what it means for your pleasure
There are a handful of ways to perform great oral sex, but the 69 sex position brings intimacy that's much closer.
In simple terms, 69ing is the act of two partners performing oral sex at the same time. If you're not sure how to 69, let's fix that.
The standard way to do this is for one person to lay on their back while the other lays on top of them in the opposite direction, both mouths actively pleasing the genitals. However, there are more methods to the sexiness!
You and your partner may enjoy laying on your sides, in opposite directions, close together to deliver sensational oral sex. This position of 69 sex is known as the "sideways" or "tilted" 69.
You may also enjoy 69ing with one of you standing over the other — who's laying down on their back. A perfect power play.
But there are a few surefire 69 sex tips you can use to elevate this oral stimulation, no matter how you position yourselves. Let's slide into some creative ways you and your partner can 69 that'll take your phenomenal foreplay to the next orgasmic level.
On the topic of orgasms, check out the art of the simultaneous orgasm to make sure you and your partner are connecting better together.
1

.

Lick around the body

Of course, 69ing heavily involves licking and sucking the go-to clitoris and penis — but this sex position is also an invitation to explore other body parts with your tongue!

Depending on your partner's genitals, try soothing the scrotum or vulva with your tongue. And don't leave out the inner thighs. That's a tingling sensation we approve of.
2

.

Use your hands

The steamy 69 sex position isn't just for mouth-to-genital contact — it's also a great opportunity to get handsy with your partner.

We recommend caressing the butt, inner thigh, and hip area for an added touch of pleasure. Also, fingering the vagina or butt, while giving amazing head, covers more areas of complete pleasure.

And, if your partner has a penis, use your hands to grab the base of it as you control how deep it can enter your throat. Someone give the 69 position a big hand!

Speaking of deepthroating, learn how to give a good blowjob that'll make your partner go wild.
3

.

Add some lube while 69ing

Lube is a fantastic tool that allows the 69 sex move to go even smoother. On top of using your tongue, you can simply apply some lube to your fingers or to the genitals themselves to get some better action. Why not try Durex Play Passion Cherry*, a water based lube that tastes and smells so fruitful. Pro tip: Avoid getting any lube in your eyes!
4

.

Experiment with toys

Sex toys are designed to elevate both personal and mutual orgasms, while still being fun and cheeky. The sixty nine sex position can get even hotter with the use of vibrators, dildos, anal beads, butt plugs, wands, and more. If your partner has a penis, the Durex Pleasure Ring* is a wicked option that's designed to help maintain an erection longer.
5

.

Own your confidence

Since the 69 sex position is so intimate and can, at times, feel like a lot all at once, it's important to embrace your body so you can have tight coordination in this position. We highly recommend showering beforehand, or wiping down any of your pleasure parts, to eliminate some feelings of self-consciousness that may naturally happen. Cleanliness can boost confidence!

–

Now that you know how to 69, you're in for some real mutual pleasure. This type of foreplay brings you that much closer to your partner because you're both performing in unison — making a strong sexual connection with one another. We hope you experience unreal pleasure after learning about this 69 situation, and hopefully you'll find out why it's our favourite number.

Want more unreal pleasure in the bedroom? Take The Durex 30 Day Sex Challenge for a rewarding daily workout you won't want to miss.

*Ensure this product is right for you. Always read and follow the label before use.