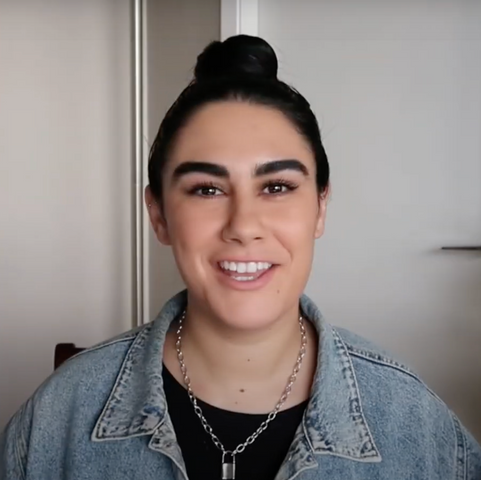 YOUR FIRST TIME HAVING GAY SEX - By Breanne Williamson
@BreanneWilliamson shares some first-hand tips to help you overcome any anxieties you might have about your first LGBTQ2IA+ experience.
In this video, Breanne shares a personal story of how coming out as a lesbian was a huge milestone for her and how she got over that hurdle to admit that she wanted to have sex with women.
If you're still exploring your sexual orientation and what you relate to, you can explore our video explaining the acronym LGBTQ2IA+ and learn about the spectrum of sexual preferences and gender identity. Nothing feels better than owning your sexuality.
Tips for having good gay sex for the first time
Are you are new to trying gay or lesbian sex and want it to be fun, comfortable, hot and safe? In this video, Breanne Williamson, a lesbian content creator and podcast host, gives some tips for having great first gay sex. These tips will help you overcome any anxiety you might feel about having gay or lesbian sex.
We hope this video helps you prepare for your first time of having lesbian or gay sexual relations. To spice things up in bed, you can explore the idea of using sex toys and lubes with your partner. Find what works and give pleasure to both of you.
If you're still wondering where you fall on the sexuality spectrum, then you can watch a Durex video that might help you answer your question, 'Am I Gay?'. You might find something you can relate to.
*Ensure this product is right for you. Always read and follow the label before use.