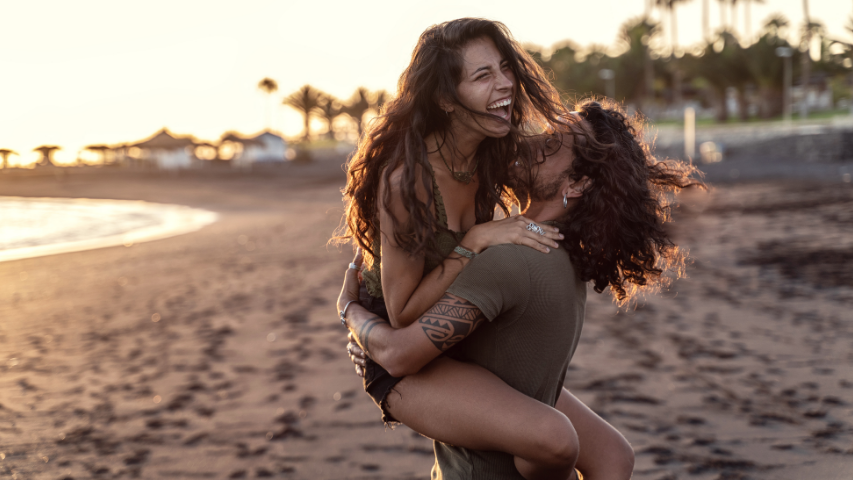 HOW A LAST MINUTE VACATION CAN MAKE YOUR RELATIONSHIP TAKEOFF
You may have gone down south with your partner(s), but have you travelled together yet? Any time is the perfect time for a little getaway, and making the extra time to spend with one another on a last minute vacation can genuinely strengthen connectedness and intimacy. While a fully fleshed out trip may take a lot of planning and preparation, there's something ultra sexy about last minute getaways as they fuel spontaneous pleasures, thrills, and highs.
But why take the risk to get on board with a destination vacation in the eleventh hour? And where in the world can you jet off to, that is romantic, desirable, and can be booked quickly? Let us help you explore the positives of an adventurous sexual journey and steer you towards making a decision you can land on. Because when it boils down to having an experience of a lifetime, nothing feels better!
1

.

The Sex Appeal Of Last Minute Vacations

Undeniably, there's something incredibly steamy about going away with your partner(s) for a short period of time – just basking in each other's company free from distractions, work, and other underlying commitments. Especially in the summer months, when vacation time feels more afforded to you, you can surprise your partner(s) with a short trip or come up with an escape plan together. Whatever the case, there's long-term benefits to short-term travel. Whip out your passports and let's see what you're packing.
2

.

From A Sexual Perspective

A last minute vacation can turn into a pure sexual escapade from the moment you check-in to the hour you check-out. It's not a myth that many relationships benefit from better sex while travelling, as it breeds impulse and fosters exotic sights, smells, sounds, touches, and tastes. The inescapable location change can bring forth feelings of passion, which can lead to a peak in sexual urges and an appetite for further curiosity. Turn things up a notch and pack the Durex Intense Bullet* vibrator along in your suitcase for powerfully discrete play wherever you end up. It's a must for on-the-go stimulation.

Wondering if you can bring protection with you on your last minute getaway? Read Can You Carry Condoms On A Plane? for more packing clarity about condoms, lubricants, and sex toys.
3

.

From A Stress-Relieving Angle

Let's be honest, it ain't easy balancing the balls of life. With all your scheduled meetings, greetings, and fleeting plans, it's a headache to even think about what stressors tomorrow may have in store. But, on a last minute vacation with your lover(s), you can completely unwind, de-stress, and rest easy knowing you're in a place where you just don't have to deal at the moment. And it helps that you're with someone who you can share it all with. On top of that, booking on a whim can eliminate the months-long stress of pre-planning the perfect trip. You can just say "screw it".
4

.

From A Refreshing Point Of View

Embarking on a last minute vacation allows you and your partner(s) to take a step back and appreciate your lives because it provides a deeper lens of another lifestyle. To add to that, returning home from your impulsive getaway can make you feel more refreshed and at ease with your routine situations. It can also help reprioritize and elevate sexy times. Even if you went somewhere with ocean views and poolside pleasures, you can recreate those splashes with a light and silky water-based lube* post-vacay.

For more pleasure heightening tips involving lubricants, check out The Hottest Tips On How To Use Lube During Foreplay and bet on that wet.
5

.

Where To Vacation - Plan In A Quickie

Now that you're feeling some of the last minute vacation benefits laid out for you, you might be wondering where to take off to. And, don't worry, we'll hit you with some romantic getaways for couples that aren't too out of reach financially (think 2-3 night stays). If you're in the mood for a more isolated and private break with your partner(s) still in Canada, check out the secret Fogo Island in Newfoundland inhabited by an artist community and rocky coastlines with beautiful meadows. Virtually separated from the hustle and bustle of daily life, this place is the perfect spot for travellers who want to feel like they're a part of a fantasy movie (perhaps a sex fantasy?).

If you're looking to escape further away from Canada, and are craving a more active experience, check out the possibilities of Sedona, Arizona. Rich with its hiking potential and glorious sunsets, you and your partner(s) can get all sweaty during the day then make it another activity to have some fun while the glow of the sun dissipates. If you want to cut costs a bit, you can look into booking a campsite or eco retreat along Oak Creek that saves you more money without losing the romance.

For thrill seekers wanting to wander past North America, Spain (particularly Granada) is a sensational location for lovers to wind up exploring culture infusions, historic caves, and delicious tapas. It's also fairly budget-friendly for a European tour, so you can enjoy the last minute vacation without sacrificing that dough.
6

.

Your Final Destination

Drop the at-home baggage and, instead, pack your bags for a much needed trip that can make your relationship feel hotter than ever. Just like sex, you'll find it instantly relaxing to make the first move towards a pleasurable new paradise (if only for a couple days).

Speaking of pleasure, learn 5 Easy Ways To Heat Up Your Summer Sex Life for more ways to enjoy one another on the trip or afterwards.

 

*Ensure this product is right for you. Always read and follow the label before use.