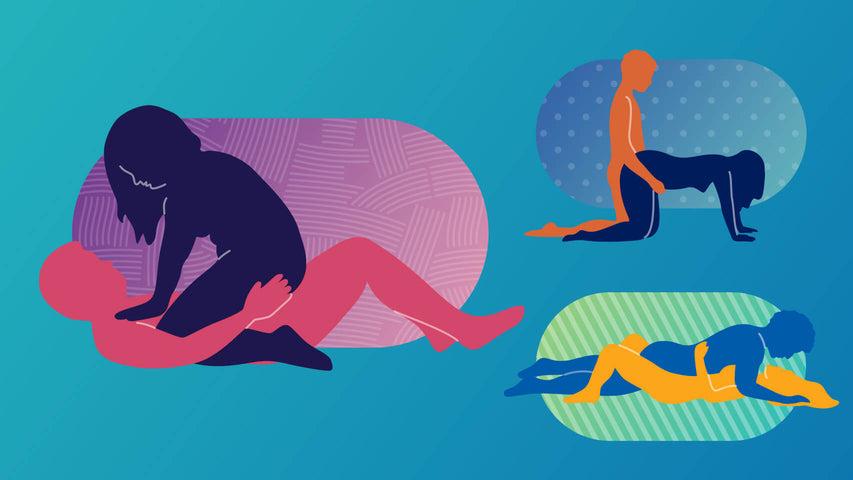 Easy Sex Positions For Everyone To Try
Eager to move positions in your sexual career? Want to know the ins and outs of basic sex positions that make a lasting impact? Looking to sink your libido into new sex positions 101 designed to bring mutual satisfaction to the table (and the bed)? There are a few tricks up our sleeve that bring mutual satisfaction and call for steamy interactions. When you mesh together, nothing feels better.
Even if you have a favourite sex position that you stick to like a comfort meal, it's always fun to keep trying different sex positions that can rock your world. You might be stuck in a rut and looking to mix things up a bit, or even thinking about having sex for the first time and looking for a solid place to start.
Either way, finding your place and faves takes a bit of exploring. Whether you're a long-term couple or just beginning your sexual odyssey, here's a list of easy sex positions that can get the juices flowing in no time.
So assume the position and get ready.
1

.

Exploring Different Sex Positions

You probably know the starters, the appetizers, of sex positions to try and succeed at, but are you aware of these entrées? Prepare for sexually liberated greatness with these different sex positions that never fail and are always on.

And if you want even more pleasure to continue going, read You Won't Believe How Pleasurable These Sex Positions Can Feel for some additional clarity.
2

.

Face-To-Face
A great place to start the adventure is with face-to-face sex positions, such as the 'Missionary' basic sex position which provides the best angle for forward facing dirty talk and deep eye contact. You can better tell from your partner's facial expressions what's working for them and what isn't. And, if it's your first time and you feel slightly anxious, you'll be able to give feedback on the speed and intensity every step of the way (which will help you feel more comfortable and in control).
You can also try interlocking your legs and rubbing your bodies together to vary the sensations or raise your legs up to explore the angle or depth of penetration. There's a reason many people list the good ol' 'Missionary' as one of the best, different sex positions out there. Try it for yourself and see why.
3

.

Sitting Straddling
Another classic is the often nicknamed 'Cowgirl' or 'Cowboy' sex position, where one of you straddles the other with knees facing forward and bent. This basic sex position allows the one on top to control the speed, depth, and angle of penetration, which sometimes helps with cumming faster. But don't worry, the partner underneath has a pleasurable time too. They also get to watch the show as their partner does all the work overtop of them.
If you're looking to enjoy each other's bodies and have a full view of everything, this is the perfect position. You might feel a stronger emotional connection as there's plenty of sexy eye contact. And if you're lucky enough to be laying underneath your partner, you can explore their body with your hands and also help move them up and down by supporting their hips. This is an intense sex position to try that benefits everyone's future orgasm.
4

.

Sex From Behind
Mainly known as 'Doggystyle', this takes place when you enter your partner from behind as you're both on your knees. This position normally allows for deeper penetration to occur. 'Doggystyle' is a winner for many reasons. It's a free moving position which gives way to many touching opportunities and both parties can control the depth and intensity of the thrusts. Plenty of people favour this different sex position because the moaning and releasing moments are seemingly endless. We recommend finding a great Durex lube* to make moments like these all the more wet and immaculate.
Experiencing a dry spell between the sheets? Learn how to Turn Weeks Without Sex Into More Days Of Pleasure today.
5

.

Have A Good Ride

After reviewing these 3 different sex positions we can always count on to heat things up, it's only natural you get out there and feel the rhythms for yourself. Just remember to use protection by choosing a suitable condom* that fits either you or your partner(s) before getting in the mix with each other. We wish you a very merry sexual experience.

Looking for more tips to help strengthen your sex life? Check out How To Be Good In Bed And More Sexually Experienced for fresh advice without any added pressure.



*Ensure this product is right for you. Always read and follow the label before use