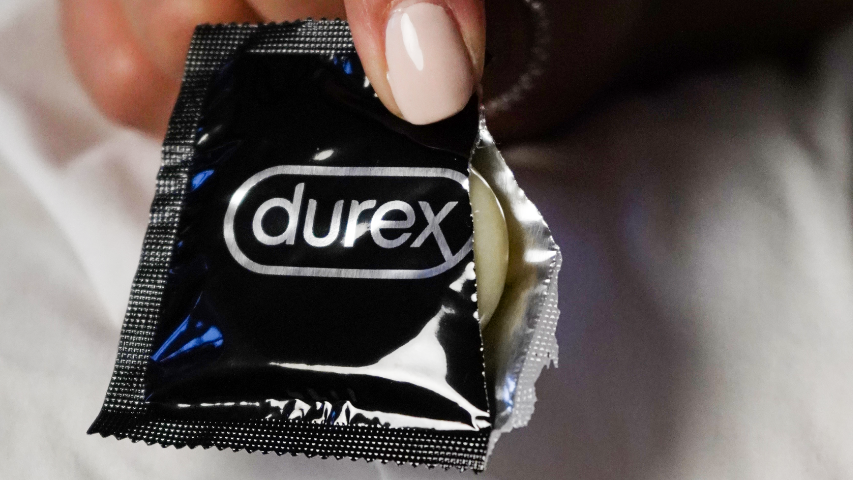 How To Use Condoms Effectively - What You Need To Know
There are no cons when it comes to condoms. If there's a penis involved, great, pleasurable, and safe sex should always begin with choosing the right condom that fits best. But how do you put on a condom to best protect yourself and your partner(s)? And what are other condom tips that come in handy? Condoms can significantly reduce the risks of pregnancy and contracting an STI (Sexually Transmitted Infection), so explore sizes that may be a match. Nothing feels better than finding the size that fits best.
Now, you might be wondering, with so many choices out there how do you choose the right condom? And what do you need to look out for to ensure the best protection? Use this article as a guideline to help you learn how to use condoms, while being prepared for when you want to have sex and make it work without worry.
1

.

Essential Condom Tips
Naturally, we have a few things to get off our chest to ensure you have the most protected and pleasurable sexual experiences in your life. You must know how to effectively pick and choose the condom for you or your partner(s). On top of that, it's equally as important to understand how to put on a condom and remove it safely so you can feel less frazzled about your fun.
Feeling awkward asking your partner to wear a condom? Check out How To Ask Him To Wear A Condom for some assistance.
2

.

The Best Fit Choice
Life is all about choices, and variety is the spice of life. That's why at Durex Canada we have a wide selection of condoms to choose from. That range includes latex and lubricated, non-latex (perfect for those with latex allergies), thin & ultimate thin (for those who desire a closer feel), ribbed & dotted (textured condoms that help heighten pleasure and increase stimulation), and flavoured (for fun and flirty fruity fun). No matter which style you're drawn to, we have you covered.
However, before you learn how to use condoms you should use the Find Your Right Fit tool to help you choose according to size of penis (measured in girth/nominal width), preferred wetness, and thinness. How do you put on a condom? We'll get into it. Condoms are best effective once you find the best-fitting one, so consult the tool before you cover yours (or your partner's).
If you want more help determining the right condom to choose, read Better Fit = Better Feel - What Condom Size Should You Buy?
3

.

Before You Begin
Before knowing how to put on a condom, it's just as crucial to make sure the condom of your choice is up to its best performance before applying it on yourself or your partner(s). You can do this by:
Carefully reading the instructions on the chosen condom pack
Knowing the expiry date
Storing them in a cool place away from the hot sun or extreme temperatures
Using a compatible lube that isn't oil-based (read the condom compatibility on the lube bottle to make sure)
Making sure you or your partner(s) are erect prior to placing the condom on
4

.

Using A Condom
Okay, now that things are getting harder let's discuss how to use condoms properly and apply with ease:
Before opening the condom packet, push the condom down to one end of the foil before tearing from the top to ensure the condom doesn't break
Once opened, add a little lube to the inside of the condom for a smoother application
Pinch out any extra air in the tip before rolling the condom down the erect penis, leaving about a half inch of space at the top of the condom (where the head is)
What way does a condom go on? It's always gotta be the roll of the rim on the outside, with the tip poking up
Once on the penis, smooth out any air bubbles
Ensure the condom stays on during foreplay, before ejaculation, and during climax. Make sure you or your partner(s) practise how to cum with a condom on, which is just ejaculating inside the condom. Any pre-ejaculation sperm released before the condom is properly on can increase the chances of an STI or pregnancy.
Learn more about condom application in How To Put A Condom On Correctly For Safe Sex.
5

.

Removing A Condom
After ejaculation, slowly take the condom off once the penis becomes softer. Hold onto the open end of the condom to avoid any spillage. Then, dispose of the used condom in the garbage (never flush down the toilet). That sums up how to use condoms in an effective, and productive, measure.
6

.

Wrapping It Up
After learning how to put on a condom with the right application methods, and your options for safely choosing and disposing of a condom, you can walk away from this ready to wrap it yourself. Remember no method of contraception works 100% against pregnancy, HIV, or STIs. Please read the information inside the condom package prior to use.
*Ensure this product is right for you. Always read and follow the label before use.