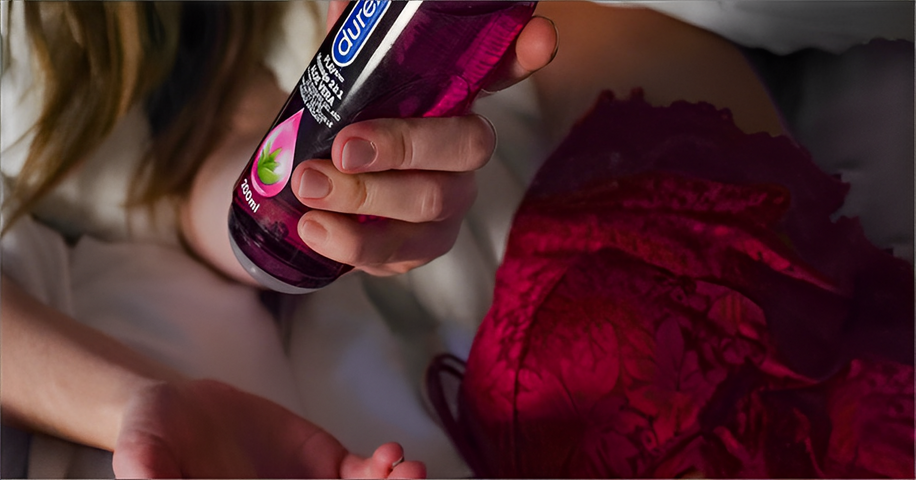 HANDJOB WELL DONE: TIPS FOR GREAT LUBRICATED HANDJOBS
Need a well-deserved break from your day job and eager to have some sexy fun? Feeling jaded by your typical, run-of-the-mill foreplay? Or curious to introduce the art of a perfect handjob to your partner(s), while they lay patiently for the magic to happen? Whatever your scenario may be, we got you covered with thrilling tips on how to give an amazing lube handjob.
What is a handjob you may ask? It's an act of masturbation where one partner strokes the other partner's penis to stimulate an orgasm. Commonly, this act is done with hands. Sexual handjobs ignite a pleasure cortex and can give way to other sexual activity, like oral pleasure, a medley of massages, and penetration. Handjobs can be a foreplay act that leads up to more, or simply a gushing treat on its own. A lubricated handjob takes it to another level.
What is a handjob with lube? Well, it's the wetter (and better) version of a handjob. A lube handjob makes the sexperience all the more smooth as it lessens friction caused by potential rubbing irritations and helps enhance the overall pleasure factor. No matter the penis at play, a Durex lube* can save the day. Nothing feels better than getting wet and wild.
This article will unpack unreal handjob positions and pair each one with one of our lubes. For men or women giving a handjob, you're going to want to pay attention to these insider tips & tricks next time you plan to shower your partner(s) with a hands-on demonstration.
1

.

Lubricated Handjob Positions To Try At Home

Before we outline a few sexual hand job techniques to use with lubes, it's important to set the mood, get consent, and pay attention to their body language in moments leading up to this foreplay phenomenon. All penises can experience different pleasure based on different techniques, so it's important to know which ones make your partner(s) feel the most comfortable, and sexy, by checking in and making sure they communicate what works. An extra tip? Focus on the entire penis when performing a lube handjob as the tip, shaft, base, and head all have nerve endings and deserve some love. Release that tension with your golden touch.

If you haven't already gotten the rundown of our lube uses, or want a little extra preparation, check out Your Personal Guide To Lubrication Pleasure for a clear guide.
2

.

The Twist

Gives a whole new meaning to handjobs with a twist. This move is perfect for finishing them off, right when they're close to release. Paired with our light, water-based Durex® Original Lubricant*, used to increase slickness during intimate moments, try this perfectly twisted technique:
Clutch the base of the penis with your right hand
Slide that hand up towards the head and squeeze gently
In a clockwise motion, rotate your fingers as you place your hand on the head
Slide back down the shaft and switch hands to repeat the sensational, machine-like rhythm
3

.

The Wringer

Two handed handjobs anyone? We know we're fans. Try Durex® Play Tingling Lubricant*, which brings zingy and tingling sensations while being smooth and silky, when you go for this motion:
Apply as much lube to your hands as need (we recommend soaking them)
Then, wrap both hands around the shaft with one on top of the other
Rotate your hands from the wrist in opposite directions like you're wringing out a wet cloth
For an extra touch, blow or breathe into the top of the penis while you continue to perform this masterful two handed handjob
4

.

The Escalator

With this lube handjob technique, you might want to rest your hands afterwards as, like an escalator, they'll constantly be in action. Coupled with Durex® Play Warming Lubricant* for a hot experience, this two handed handjob tip goes like this:
Squirt lube on both of your hands, and the penis, and take your right hand to stroke all the way from the top to the bottom (from tip to base)
As your right hand reaches the bottom, release it and take your left hand to perform the same motion
Then use your right hand again to stroke top-down, then left hand again, then so on to switch gears and make the penis feel a never ending story of sensation
5

.

The Ring

No, you don't need to commit to an engagement for this one - we promise. This lubricated handjob is actually quite simple and, when used with Durex® Real Feel Pleasure Gel*, can lead to real feelings of pure exhilaration:
Apply some lube to your fingers and make an 'O' shape by touching the tip of your index to your thumb
Use only the 'O' you created with your fingers to stroke the penis up and down (instead of wrapping your hands around the shaft) until satisfaction is met
Is your partner not sold on the idea of using lube for intimate moments? Let us show you how to convince them in 6 Reasons Why It's Not Rude To Lube.
6

.

Balls Play

In the midst of lube handjob techniques, it's worthwhile to throw in a testicle massage while you're at it. Sometimes, balls get left out of the conversation. Let's hear 'em speak up when you use a Durex Couples & Massage Lube* to help fondle, gently squeeze, politely pull, or lick/suck the testicles while you give your A+ handjob.
7

.

Prostate Play

Looking for something cheekier to accompany a lubricated handjob? We have just the thing. Just make sure your nails are trimmed before taking part in this pleasure. If your partner's down for some anal play, lube up your fingers with something fruitful like Durex® Play Passion Cherry Lubricant* and slide a finger inside their butt (about 2-3 inches) then curl the tip backward towards the balls. Continue stimulating the prostate by massaging the surface, pressing in, and moving your finger in and out. If you're into it, and they are too, you can even try licking inside (it'll taste like cherries with the added lube recommendation).
8

.

Finishing It Off

We hope we gave you a helpful hand when explaining top sexual handjob tricks and a little something more to keep pleasure flowing with our lube selection. Continue creating sexy moments and spicy situations without the pressure of needing to be perfect. We're all in this sexual exploration together. Hand it to yourself.

Looking to excite a woman? See How To Please A Woman During Foreplay Using Durex Lubes for more hot, and wet, takes specific to pleasuring her.

*Ensure this product is right for you. Always read and follow the label before use.